Welcome to Disability Supports of the Great Plains
Disability Supports is a unique caring community committed to providing the best in full-time and part-time services to children and adults with intellectual and developmental disabilities.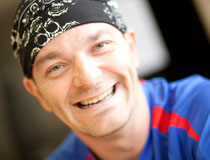 Disability Supports provides services for individuals and support for the entire family. In 1996, parents helped found the organization, insisting on a personal model of care for loved ones. Today parents are still an integral part of the organization, serving as members of the board of directors.
Disability Supports is located in McPherson and Hutchinson, Kan., offering day supports and residential programs, social enrichment, meaningful employment, continuing education, modern housing, case management and healthcare support.
You can help support the talented people we know by visiting The Clayworks studios in downtown McPherson and Hutchinson. Discover these vibrant centers of creativity and purchase beautiful pieces of art made by the talented people of Disability Supports and enjoy works from local and regional artists. In McPherson, visit One Door North. In Hutchinson, you will find the Midtown Gallery inside The Clayworks.
You're invited to learn more about Disability Supports services, our amazing caregivers, innovative activities, community commitment and uncommon, personal care. Click here to download the Disability Supports brochure.
"When others say, 'That's good enough,' we say, 'Disability Supports will do it better.' Our facilities are beautiful, warm and inviting. Our staff members are long-term employees who form deep bonds of care and friendship with clients. The quality of our programs and therapies is unsurpassed." — Rick Staab, President & CEO
©2022 Disability Supports of the Great Plains
501 E. Northview Ave. | McPherson, KS 67460